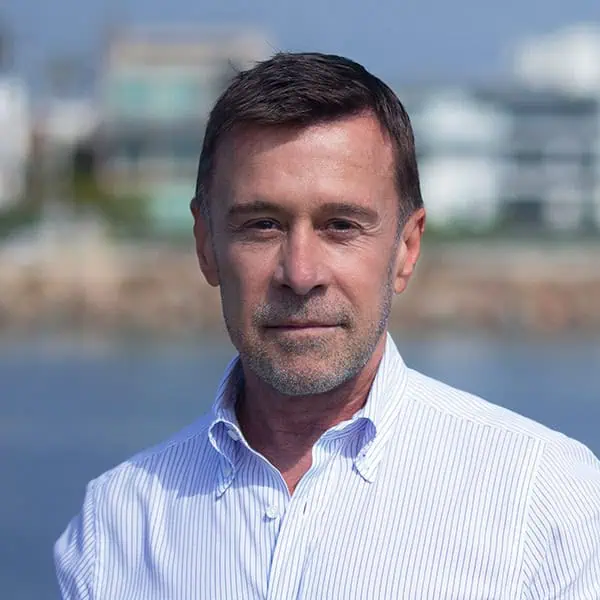 From the moment he was born, Jason was destined to be a part of the film and TV world – his mother gave birth to him while watching
Bonanza
in a trailer. The Santa Barbara native grew up playing competitive tennis, but it didn't take long for his dreams to beckon, and Jason headed to UCLA to study theatre. Soon after, his love of the theatrical took him to The American Conservatory Theatre in San Francisco, where he pursued further study in acting and writing. While there, he met mentor Anna Deavere Smith, who continues to inspire him to expand his knowledge of his craft, and to always think outside of the box. He would later go on to help found Crafty Apes, with credits as a VFX producer on films including
Ant-Man and the Wasp, John Wick 2, and La La Land.
.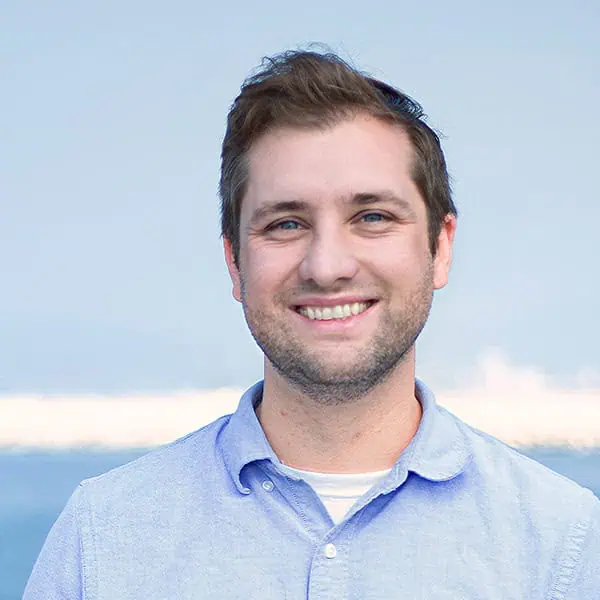 Growing up in Kodiak, Alaska, Tim was always intrigued by the intersection of art and science, an interest he pursued by studying chemistry and theatre at Westmont College. After graduation, he took a theatrical hiatus in Los Angeles, but instead found his calling in visual effects – a calling he followed as a founding member of Crafty Apes. Tim is extremely proud of his role in the company's growth and success, as well as his work as VFX supervisor on films such as
La La Land, Jumanji: Welcome to the Jungle,
and
A Star Is Born
. Always learning and always searching for new challenges, he enjoys the many trials and rewards visual effects presents, as well as its unique blend of artful beauty and technical skill.
.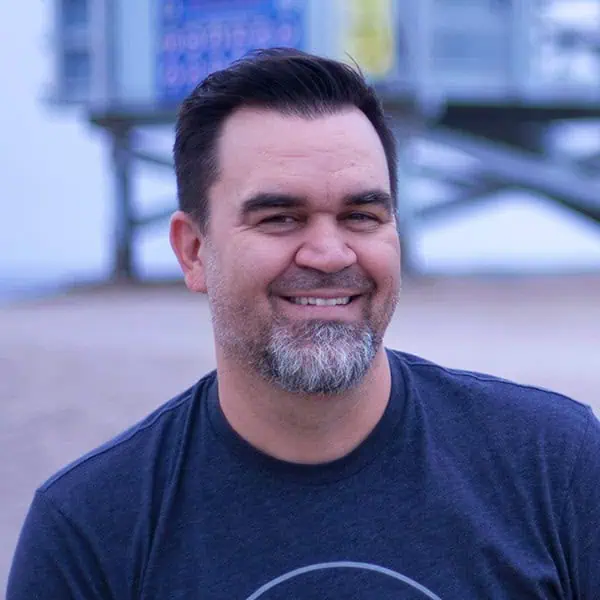 Josh's love for storytelling kicked off way back in high school, when he drove to San Diego Comic-Con to pass out story ideas to anyone that would take them. He joined the Air Force at 19, completing multiple overseas tours that further fueled his passion for storytelling. After putting himself through night school and earning a bachelor's degree in visual effects, Josh started working in film and eventually became a VFX supervisor, creating stunning visuals for some of Hollywood's biggest movies like
Thor: Ragnarok, Star Wars VII
, and
Power Rangers
. He won Emmy Certificates for Best Visual Effects in a Miniseries for his work on
John Adams
and
The Triangle
, and a VES award for Best Compositing in a Broadcast Program or Commercial for
John Adams
.
.
Originally from southern Florida, Adam realized his love for making movies when he first got his hands on his parents' vintage camcorder. His dream of working in entertainment took him from Indiana University to Los Angeles, and eventually to a small VFX company that was looking for a PA. As Crafty Apes grew from that small company to one of the pre-eminent VFX shops in the industry, so too did Adam's résumé, which now includes credits on countless box office successes from
La La Land
to
Hidden Figures
, as well as several films from the Marvel franchise. As an avid film buff, it's no surprise that he spends much of his free time going to the movies with friends, while mixing in a little snowboarding and gaming when the mood strikes him.
.
A business student when he began college, Gabriel's creative inclinations and love of movies eventually got the best of him. Starting out in film as a videotape vault librarian, he used his drawing and painting skills as a jumping-off point and taught himself VFX software just as the industry was taking shape, working his way up in visual effects and forming partnerships with directors like Wes Anderson. His long list of credits includes work as a senior compositor on
Terminator 2, Seabiscuit
, and
Precious
; post supervisor on
Black Swan, Limitless
, and
Rocky Balboa
; and VFX supervisor on
The Grand Budapest Hotel
and episodes of
NCIS: New Orleans
and
Game of Thrones
. Gabriel spends his time out of the office with his wife and their two pit bull rescues.
.
Michigan born and raised, Molly always had a passion for movies. Growing up her bedroom was filled with movie posters and an extensive VHS collection. Some of her favorite movies included:
Jurassic Park
,
Death Becomes Her,
and
Willow
, all of which were very VFX heavy. One day, Brooks Institute of Photography persuaded her to move to Ventura, California to pursue her love for movies. While at Brooks, she learned all aspects of film making, but her passion remained in Visual Effects. During the last 4 months of her college career she interned at a VFX house, earning her first credit on Live Free or Die Hard before she graduated. After that she was brought on as the company's PA and has been climbing ever since. Molly brings experience from some of the top studios around the world: Digital Domain, Rhythm and Hues, Method, and DNEG. Working on both features and episodics, she has racked up close to 100 credits; some of her most notable credits include:
Avatar
,
Real Steel
,
Life of Pi
,
Iron Man 3
,
True Detective
,
Justice League
,
Lost in Space
,
Westworld
,
A Series of Unfortunate Events
,
Joker
, and
Star Trek: Picard
. In Molly's free time you can find her spending time with her dog, Bailey, cooking, DIYing, and of course watching movies.
.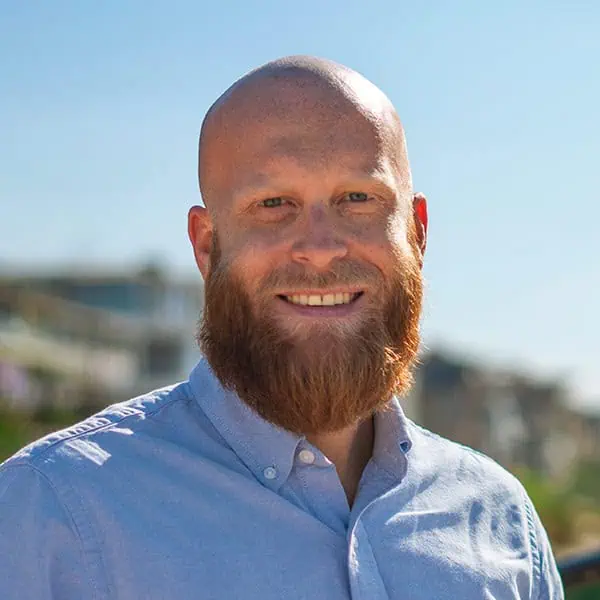 Brandon Nelson hails from the sticky, gator-ridden lands of the Southeast and grew up on a steady diet of 80s movies from his father's masking-tape-labeled VHS film library. That early understanding of the importance of the visual arts led him to eventually pursue a higher education in the field at Savannah College of Art and Design, taking every class and obtaining every degree offered in visual effects and animation.
Today Brandon is an accomplished artist and supervisor; an alumnus of Rhythm and Hues and Method Studios. He cites the movie Hackers and the pink and teal Solo Jazz pattern as chief amongst his artistic influences. His list of credits include Fast & Furious, Life of Pi, Captain America: Civil War, Avengers: Infinity War, and too many talking animal movies to name.
Brandon is never happy unless he's being challenged and pursues all his interests to their logical extreme, whether that be building motorcycles, hot-tubbing, or making computer pictures. He may never become as strong as The Rock, but he's not going to stop trying.
.
Melissa's journey began in a tiny little Connecticut seaside town, where the only access to "Hollywood" was the big movie theater complex, about a 45-minute drive away. It was during one of those many movie outings that she suddenly became curious to learn what goes on behind-the-scenes. After graduating from Syracuse University with a degree in Television, Radio & Film, she began her career in the city she calls "bootcamp"—New York. There, she stumbled into the world of visual effects, eventually making her way to a well-known postproduction company in Hollywood. After two decades of VFX Producing, she transitioned into recruiting. It seemed like the logical step after her many years of interaction within production community. Melissa is thrilled be a part of growing the Crafty Apes team globally, aiding in the launch of multiple locations, and seeking out the best talent our industry has to offer. In her spare time, she's heading to the beach with her son, traveling, and dabbling in meditative hobbies such as cooking and gardening.
.
They're adorable, easy to make and nutritious.
This recipe is courtesy of Ina Garten.
2 1/2 cups all-purpose flour
1/4 cup unsweetened cocoa powder, such as Pernigotti
1 teaspoon baking powder
1 teaspoon baking soda
1 teaspoon kosher salt
1 cup buttermilk, shaken
1 tablespoon liquid red food coloring
1 teaspoon white vinegar
1 teaspoon pure vanilla extract
1/4 pound (1 stick) unsalted butter, at room temperature
1 1/2 cups sugar
2 extra-large eggs, at room temperature
Directions
Preheat the oven to 350 degrees F. Line muffin tins with paper liners.
In a small bowl, sift together the flour, cocoa powder, baking powder, baking soda, and salt. In a large measuring cup, combine the buttermilk, food coloring, vinegar, and vanilla.
In the bowl of an electric mixer fitted with the paddle attachment, beat the butter and sugar on medium speed for 1 minute, until light. Add the eggs, one at a time, and beat until combined. With the mixer on low speed, add the dry ingredients and the wet ingredients alternately in 3 parts, beginning and ending with the dry ingredients, and mix until combined. Stir with a rubber spatula to be sure the batter is mixed.
Scoop the batter into the muffin cups with a 2 1/4-inch ice cream scoop or large spoon. Bake for 25 to 30 minutes, until a toothpick inserted in the centers comes out clean. Cool completely in the pans and frost the cupcakes with Red Velvet Frosting.
Red Velvet Frosting:
Place the cream cheese, butter, and vanilla in the bowl of an electric mixer fitted with the paddle attachment, and mix on medium speed just until combined. Don't whip! Add the sugar and mix until smooth.