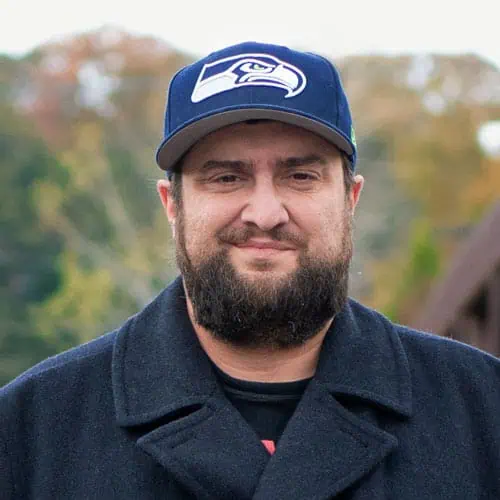 Alaskan born and bred, Chris earned bachelor's degrees in both psychology and sociology, but his fascination with cinema and filmmaking instead led him to the world of visual effects. Now a veteran of the film industry, Chris's impressive résumé includes compositing and VFX supervision on numerous films and TV shows, including
12 Years A Slave, Doctor Strange, The Greatest Showman,
and
Better Call Saul,
among others. A gifted storyteller, Chris has also directed many music videos and led visual effects teams for U2, Chris Cornell, New Kids on the Block, and Paramore, just to name a few. Outside of the Crafty Apes office, Chris enjoys spending time with his wife and 3 kids, and is rarely seen without his favorite Seahawks cap on.
.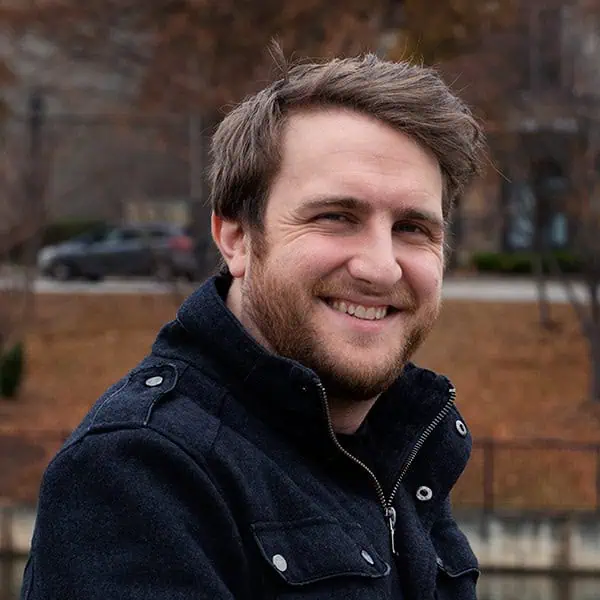 Born and raised in Kodiak, Alaska, Mark departed the frozen north after graduating high school and made his way to Santa Barbara. There, he turned a bachelor's degree in history into a gig as a compositor and original member of the Crafty Apes team, eventually becoming Crafty Apes' VFX supervisor on such films and TV shows as
Deadpool 2, A Wrinkle in Time,
and the recent AMC hit
Lodge 49
. Starting in a one room office with four people and watching the company grow has been the highlight of working at Crafty Apes for Mark. A fan of positivity and watching
Starship Troopers,
he occupies his free time by spending 10 hours a day on the phone with his fiancé and thinking of ways to increase efficiency and happiness within the walls of the Crafty Apes offices.
.
Matt Akey has been in the Hollywood community, producing visual effects, animation and live action content for over 20 years. He is an ardent fan of bullet points:
Works as a VFX Executive Producer, supporting our many teams internationally. VFX Produces a bit, marketing, PR… et. al.
Caretakes three (3) Akey Jr's and a Coonhound / Staffordshire Terrier mix
Was nicknamed the "Mad Bomber" in high school for his baseline fadeaway 3-pointer.
Culinary choices – Alaskan Halibut, Montepulciano Chianti, Fried Artichoke Heart and Vanilla Bean Crème brûlée.
Community theater director, reclaimed wood connoisseur and Steve Nash fan.
Watches: Braveheart, Shawshank, Amelie, Heat, Friday Night Lights
Listens: Hamilton (Broadway Recording), U2, Debussy, Lecrae
The ones he enjoyed working on the most: Man of Steel, Just Mercy and Hugo
.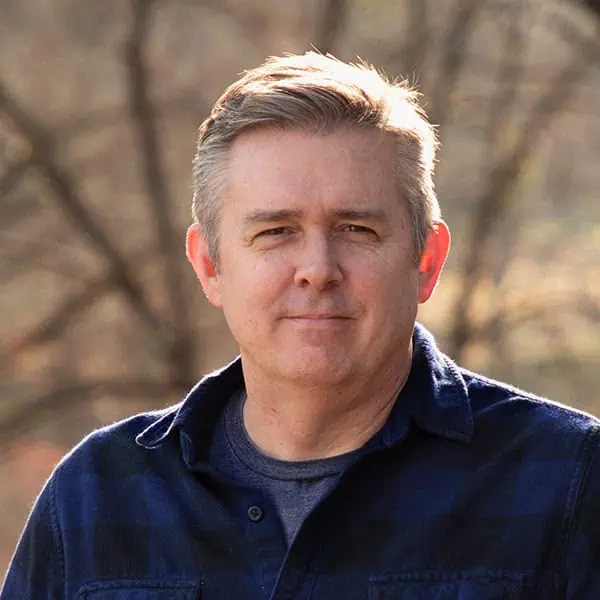 Originally from Miami, Chris attended FSU to get a degree in music, but discovered editing early on in school and decided to pursue a career in post-production (don't worry, he still got a minor in music). After developing a post-grad interest in compositing, Chris's career took him from Atlanta to LA and back again, including stops at Turner, Rhythm & Hues, Method Studios, ILM, and even a stint working with light-fields and VR at Lytro. A VFX supervisor at Crafty's Atlanta office since 2018, his credits include projects such as
Thor: The Dark World
,
Divergent
,
Ant-Man
,
Dr. Strange
, and
Life of Pi
, the latter of which won an Oscar for best visual effects. In his admittedly limited free time, Chris spends time with his wife, dabbles in electronic music, and has composed the scores for several indie films.
.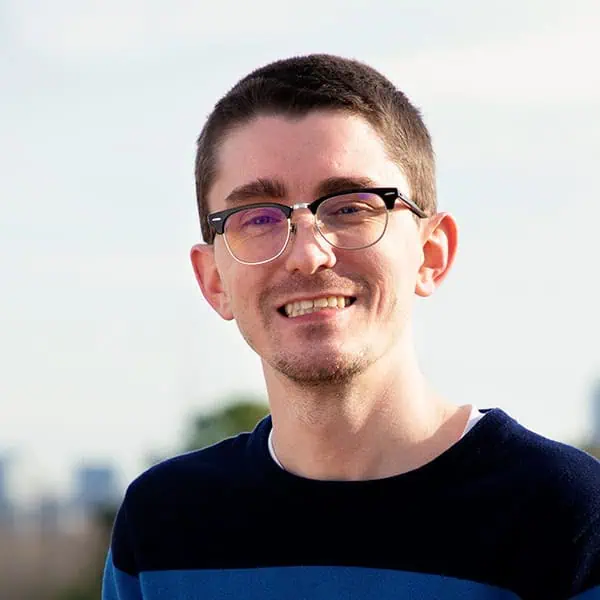 A native of north Georgia, Bobby's career path after graduating from UGA seemed to lead one of two ways: writing the next great American novel or becoming the modern version of a Mad Men character. He did neither – lurking around the Atlanta film scene with some friends, he (very fortunately) made the acquaintance of a few brothers from Alaska, and the rest is history. Now a VFX producer at Crafty Apes, his credits include
Zombieland: Double Tap
, HBO's
Watchmen
, and Apple's
Amazing Stories
reboot, with numerous upcoming projects as well. When he's not neck-deep in spreadsheets, Bobby spends his time reading, playing video games, listening to records, and hanging out in dive bars throughout Atlanta.
.
Born and raised in Kodiak, Alaska, Josh left Alaskan island life when he said yes to an opportunity to work as a junior compositor at the first Crafty Apes office in LA in 2014. Flash forward a few years, and Josh moved across the country to become a southerner at the Atlanta office and even recruited his wife, Samantha Bailor to the Crafty Apes family. Josh is now a VFX Supervisor, and has worked on shows such as
Captain America: Civil War
,
La La Land
, and
Hidden Figures
and been VFX Supervisor on shows such as
Swarm
and
Black Mafia Family
.
.
An Atlanta transplant by way of Westchester, New York, Steve's passion for cinema led him to study at SCAD, where he received a bachelor's degree in visual effects. After college, he started out in the film industry as a paint and roto artist, then began working as a compositor before joining the Crafty Apes team and, eventually, becoming a visual effects supervisor. His credits include films and TV shows such as
Darkest Minds, American Gods,
and
Stranger Things
season 2, the latter of which earned him an Emmy nomination for Outstanding Special Visual Effects. When he's not working, eating, or gaming, Steve enjoys spending his free time with his fiancé and their dog.
.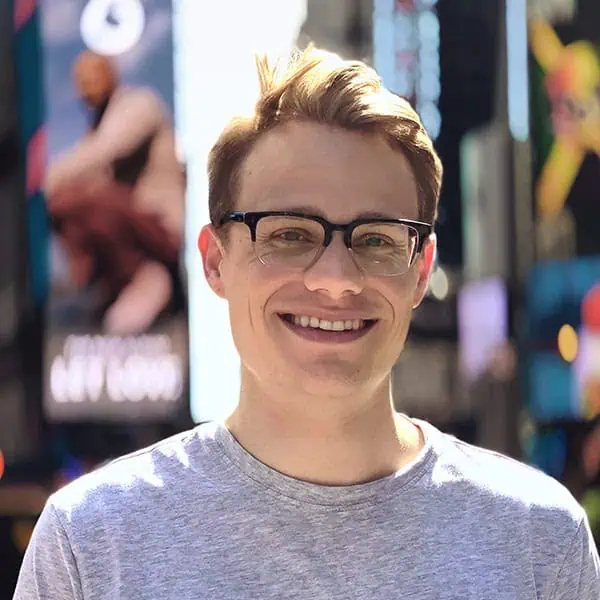 Blake grew up wanting to work in the film industry, but it seemed too lofty a goal for someone in Southern Indiana. After spending a year in business school and finding it dissatisfying, however, he moved to Florida to study computer animation. Shortly after graduating, Blake met his future wife Brooke, moved to Atlanta, and began working with Crafty Apes as a junior compositor. When the company expanded, Blake and his wife moved to NYC where he is now a VFX supervisor. As a hobbyist, he enjoys playing guitar and programming. As a sinner saved by grace, he and his wife pursue knowing and worshiping Christ and gathering with their local church in Manhattan throughout the week.
.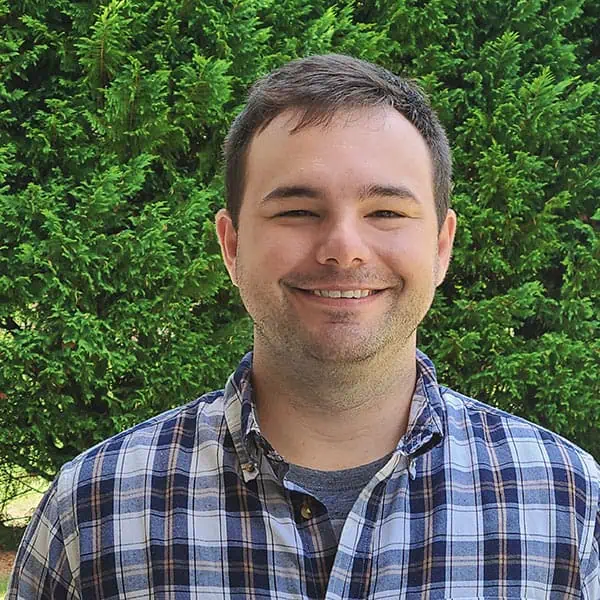 Virginia born and raised. Graduated from East Tennessee State University. Ben's journey into the visual effects industry started from hundreds of emails, a family accident and the novel "The Last Lecture." All of these led to a single yes from a company in Los Angeles. This opportunity helped shape his career as he traveled all over the nation from LA, NY and CA. As time passed and miles increased on the road, Ben became a crafty ape in 2017. From helping teams on
Zombieland, Deadpool 2
and the
Legacies
trilogy, his role progressed into VFX Supervisor. Outside work, Ben tries to play golf with friends and family.
.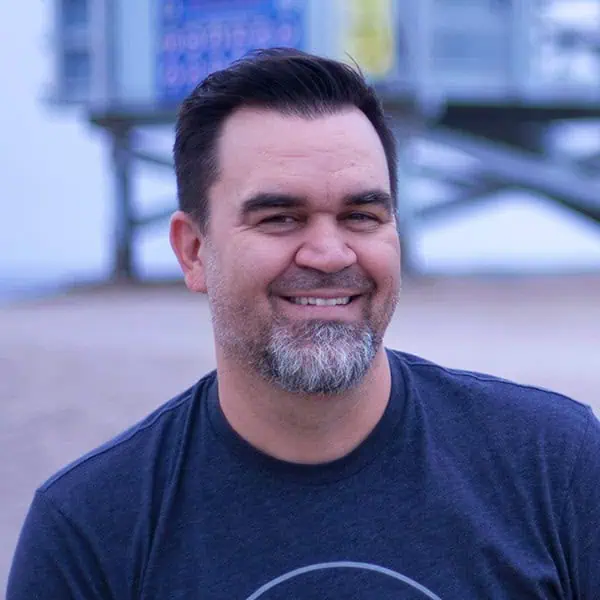 Josh's love for storytelling kicked off way back in high school, when he drove to San Diego Comic-Con to pass out story ideas to anyone that would take them. He joined the Air Force at 19, completing multiple overseas tours that further fueled his passion for storytelling. After putting himself through night school and earning a bachelor's degree in visual effects, Josh started working in film and eventually became a VFX supervisor, creating stunning visuals for some of Hollywood's biggest movies like
Thor: Ragnarok
,
Star Wars VII
, and
Power Rangers.
He won Emmy Certificates for Best Visual Effects in a Miniseries for his work on
John Adams
and
The Triangle
, and a VES award for Best Compositing in a Broadcast Program or Commercial for
John Adams
.
.
With 2 Emmy and 2 VES nominations, as well as over 15 years of experience in the industry, Aldo leads with a unique breadth of knowledge, experience and flexibility. His approach blends technical knowledge and artistic sensitivity, with experience touching all aspects of production and post-production.
As a VFX supervisor, he has worked on a variety of Feature Films and Episodic TV, ever expanding his understanding of this dynamic field, including productions by Marvel, Disney, AppleTV and many others. He intuitively addresses client needs with understanding, foresight and innovation, expertly implementing tried and true techniques, developing new solutions to old problems, or creating entirely new effects for the latest effect-hungry climate.
As an artist he worked on thousands of shots for more than 30 different TV shows and movies, creating highly realistic looking water effects for the show The Last Resort, killing walkers in The Walking Dead, generating thousands of spectators for stadiums of all sizes, and generally just exploding, shattering and torching evil of all creeds, as well as messing around generating terrains, clouds and oceans, nicely reflecting the creative fun and intentional innovation at Crafty Apes.
As a programmer and former lead technical director and head of pipeline development, behind the scenes he has written tools and code that created studio efficiencies and creative solutions for major VFX studios.
Hailing from Avellino, Italy, Aldo Ruggiero came to Hollywood in 1999 to study music but found his real passion in making motion pictures. Mr. Ruggiero was a movie editor, photographer, and filmographer before specializing in digital effects.
.
A Midwesterner from the Chicago suburbs, DJ has always had an appetite for storytelling. Movies and television drove his interest in 3D by high school in the early 2000s, and he was part of a student group that petitioned his school to work 3d into their curriculum, even as it would be self taught. After high school, he was eager to further learn the art and craft of VFX, and it was college where he discovered a further knack for compositing. The journey then went to Louisiana, where he was part of the blooming film industry and worked on many productions as both artist and in a supervision capacity. Some of those films and shows include
Man with The Iron Fists
,
Selma
,
Wilfred
,
Z Nation
, and
22 Jump Street
. After a time in Portland and LA, he made his way to Georgia. With over 100 features and shows under his belt, DJ is an artist, storyteller, and VFX Supervisor. He's worked for clients such as HBO, Apple, Lionsgate, and Hulu. In his spare time he's a gamer, cinephile, and is always on the lookout for his next "pilsgrimage" for craft beer.
.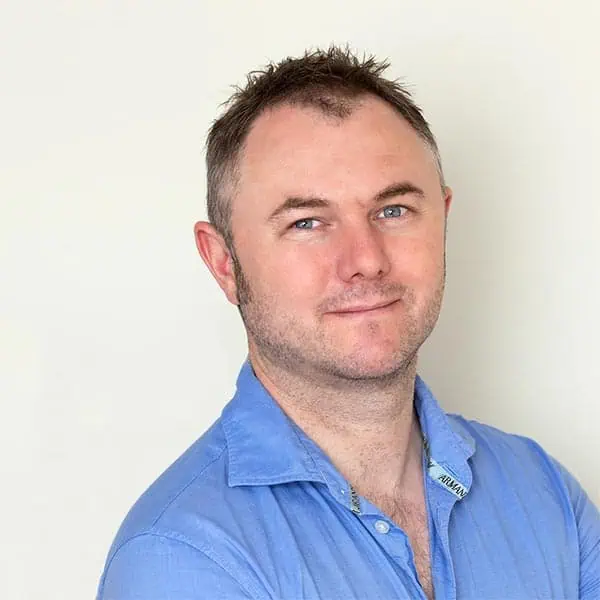 I was born and raised in Walsall, England and from a young age my imagination was captivated by fantasy movies that made you believe in the impossible, movies such as
Willow
,
Labyrinth
and
Jason and the Argonauts
.
Following my passion for these masterpieces of illusion I studied at Leeds Metropolitan University earning my degree in Multimedia Technology.
Not long after, roles opened up and I've traveled the world from London, Los Angeles, Wellington, Montreal and back to the U.S. in Georgia spanning over 20 years in multiple Visual Effects roles.
Now the passion is as strong as ever to bring the impossible to life as well as use my extensive knowledge to have VFX be a photoreal visually supportive role of great scripts and cinematography and not be the focal point or a distraction from the story telling.
.
Hailing from Atlanta by way of Savannah, Sean's route to VFX was a circuitous one. He spent several years playing bass in a hard rock band before trading his bass in for a tattoo machine and, eventually, finding his way to art school. Looking to improve his skills applying ink to flesh, he instead discovered a more lucrative path in design and motion graphics, which led him to visual effects. The Atlanta film boom brought Hollywood to him, as luck would have it, and Sean found himself working on the most popular TV show in America,
The Walking Dead
. Success there gave way to many more projects and a career in VFX supervising, but Sean still finds time for his hobbies, including photography, traveling the world, and enjoying expensive brown liquor.
.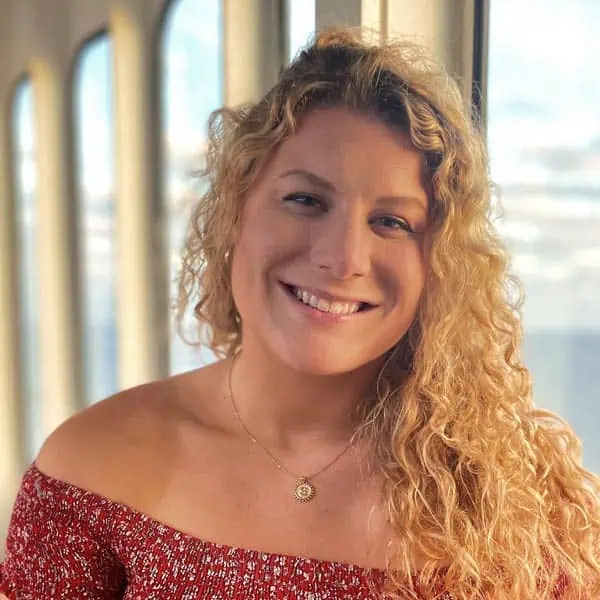 Sam grew up moving from state to state in a military family, but claims Kodiak, Alaska as her hometown. After graduating from Appalachian State University with a degree in Chemistry and spending 5 years as an educator, she made a giant leap to begin a new career in the VFX industry…and never looked back.
Sam began as a coordinator but found her footing and is now an VFX Producer. She has worked on such projects as: Creed III, HBO's The Staircase, Shining Girls, and The Flight Attendant. In her free time, Sam enjoys being outside in the sun, away from the computer (as much as possible) while hanging out with her husband and two pups.
.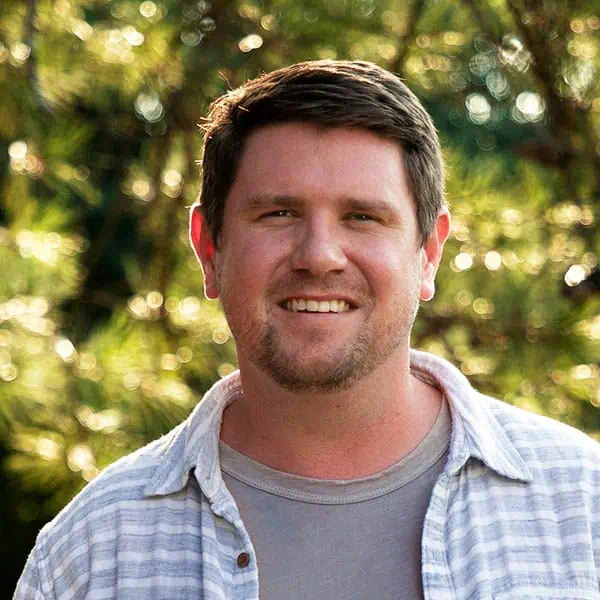 A native of Albany, Georgia and a lifelong Bulldogs fan, Wes attended the University of Georgia and earned a degree in telecommunication arts before beginning his film career in earnest. He started out working in production offices around the state, then landed a job as a VFX production assistant for
The Hunger Games
, transferred to data management, and eventually met Chris LeDoux on-set for a project before moving over to Crafty Apes full-time. A VFX supervisor for numerous feature films and TV shows including
Tag, Uncle Drew,
and
Stranger Things,
among others, Wes enjoys spending his time away from the Crafty Apes offices with his wife, and "dadding it up" with his two kids.
.
For the past ten years, Katie has found work in a variety of areas within film and media. While living NYC, she worked as a PA for the ABC daytime television show,
The Revolution
, and Harry Belafonte's HBO documentary premiere,
Sing Your Song
. She also worked as a Director's Assistant to Jennifer Fox in her award-winning independent film,
The Tale
.
In 2017, she, along with the team at Shade VFX collaborated on HBO's, Westworld, where they won an Emmy. Additionally, she held the title of VFX Producer at Framestore, Inc. where she worked on several commercial and TV related projects for advertisers including Geico, Capital One, Google and HBO's, I Know This Much Is True.
Katie's passion is filmmaking, where she has written and directed her own award-winning short film, Let's Talk, starring Eric Michael Gillett (Netflix/Marvel series, Daredevil, Quantico, and The Unbreakable Kimmy Schmidt) and Allison Trujillo-Strong (Netflix film, The Week Of).
.
Jason Moss is a highly experienced professional with over 23 years of experience in the film and TV industry. For the past 15+ years, he has managed post-production departments at prominent studios like Turner Studios and Tyler Perry Studios. In 2021, Jason joined Crafty Apes as a VFX Producer. Aside from work, Jason is an avid sports fan and a proud parent of two. He has attended multiple NCAA Final Fours and NBA All-Star Weekends. He has also overseen editorial teams for these events to ensure that the footage captured is of the highest quality. Over the course of his career, he has Post Supervised over 1000 episodes of television, five features, and one play that traveled the country. Jason has been a valuable part of many successful projects and hopes to continue creating excellent content for years to come.
.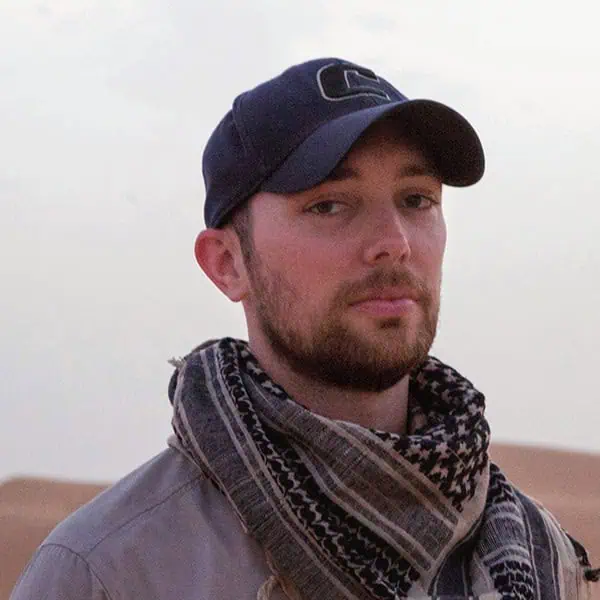 Andrew developed a love for storytelling early on in life when he first found himself on the set of a country music video just outside of his hometown in Nashville, TN. It wasn't until later, after several years spent in the Marine Corps that he would decide to follow his dream of making movies.
Once receiving a Bachelors of Science in Film and a Masters of Science in Entertainment Business he began working on set, and since 2012 Andrew has been directly involved with the creation of Visual Effects with credits including The Maze Runner, The Hunger Games : Mockingjay, Guardians of the Galaxy Vol. II and Venom.
In his free time Andrew enjoys catching up on the latest movies or television shows, and visiting theme parks.
.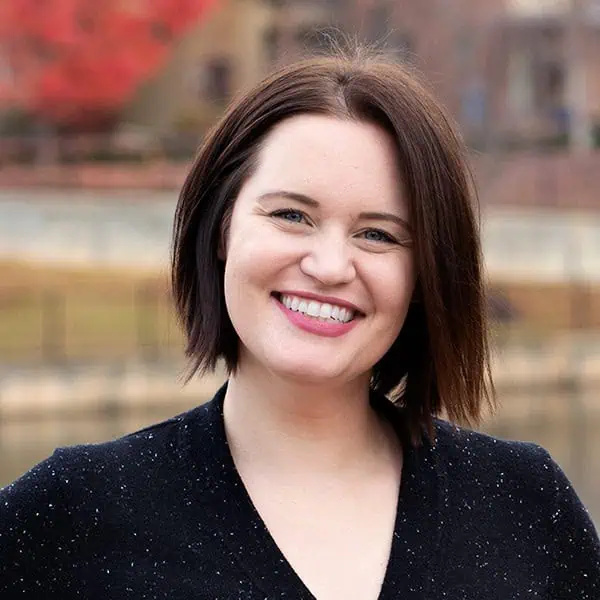 Following her childhood in the suburbs of Chicago, Sara got her start in film working in the art department for productions around the Windy City, including
Wanted
and
Public Enemies
. Her passion for art, film, and television led her to the Digital Animation and Visual Effects School in Orlando – where she studied VFX – and then to Atlanta and, eventually, Crafty Apes. Beginning as a compositor, with credits on such projects as
Doctor Strange, La La Land
, and
Hidden Figures
, her production experience and management skills have helped her advance to her current role as VFX Producer and on-set VFX supervisor. On the rare occasions when she manages to escape the office, Sara enjoys watching movies, baking yummy desserts, and catching up on sleep.
.