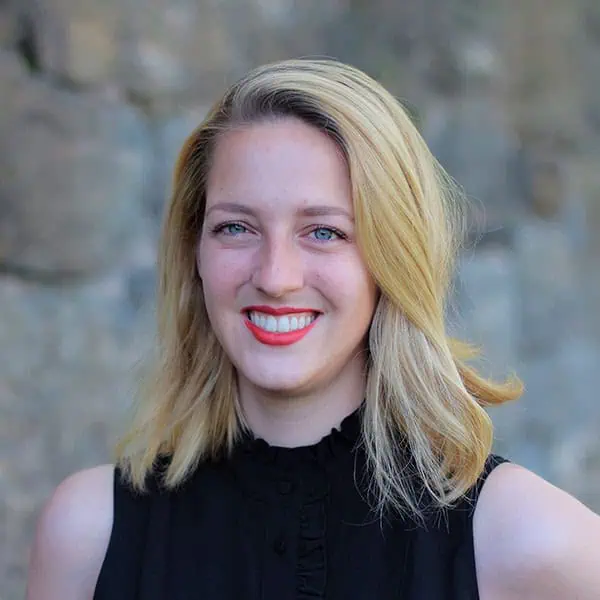 Growing up outside of Boston, Sarah's interest in film was sparked directing elaborate horror films in her basement with a cast of her friends and neighbors. Realizing all this fun could actually become a career, she attended Emerson College to cultivate her interest in film. After finding her feet as a PA, Sarah entered the world of VFX just as the NYC industry took off. Sarah's VFX producing credits include
True Detective, Manhunt: Unabomber, Wu-Tang: An American Saga
and
Ray Donovan
. Sarah is excited to be a part of the Crafty Apes team and continue their incredible work in film and television. In her precious spare time, you can find Sarah trying out new recipes, headed to the movies with friends, or running as far as she can.
.
Mary Ida Bonadio has been in the Commercial Ad business since graduation from "The School of The Art Institute of Chicago with a MFA, and Moore College of Art with a BFA." What Art School has taught her is to be an independent thinker. The ability to communicate and understand conceptual ideas."
She has raced formula one cars, flown small planes, shoots sporting clays and loves deep sea diving.
Is a gourmet cook
Is currently dabbling in watercolors
Went to the scratch academy
Just recent bough a puppy, who controls her every move
.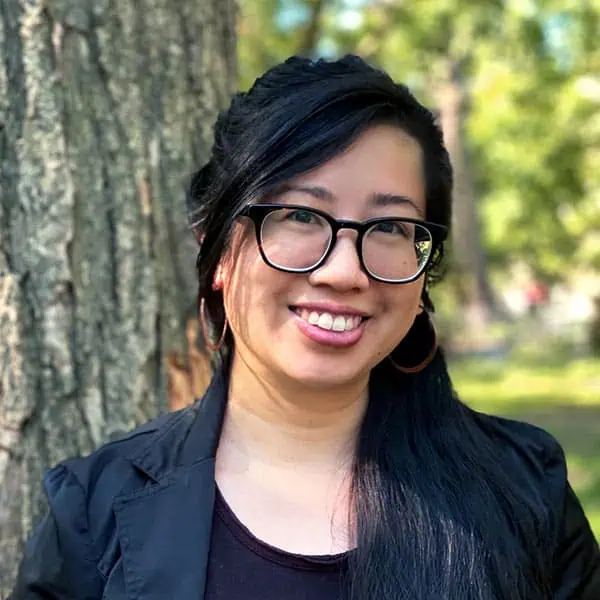 Leslie's dreams of being an artist began when she was three years old, drawing on the walls and furniture of her childhood home in New York City. In time, her artistic pursuits led her to the School of Visual Arts, where she majored in computer art before landing in the professional world of VFX.
Now a 13 year veteran of the industry, Leslie has worked on films and TV shows as both a distinguished supervisor and producer, with credits including all seasons of Star Trek Discovery, Manifest Season 3, The Nighthouse, Marvel's Runaways, Deadpool 2, The Ballad of Buster Scruggs and more. Leslie's tireless work ethic, fine attention to detail, and commitment to her clients and colleagues has been instrumental in the growth of the talent and culture of Crafty Apes NY and to the NY VFX industry in general. In addition to all her efforts at Crafty, she is also the (two time) current chair of the NY VES board. However, she still makes time for her artistic passions, including illustration, painting, and photography, along with spoiling her two adorable pet rats.
.
A Connecticut native, Erin earned her degree in New Media Production before moving to NYC to pursue a career in post production. After spending a couple of years as a PA, she landed a position as a VFX Coordinator and soon struck out on her own as a freelancer. As VFX Coordinator, Erin worked on titles such as
Gemini Man
and
The Plot Against America
. Erin is excited to join the Crafty Apes team as VFX Producer. In her free time, Erin enjoys playing softball and spending time with her nieces.
.
Although a transplanted New Yorker, Charles' creative roots can be traced back to his native Texas where his love of cinema and music thrived in Austin's creative community while studying Radio-TV-Film at the University of Texas. His career path has included working in Mexico City, New York, Berlin and Los Angeles. He has produced VFX for a wide-range of projects, including features, episodics and commercials. When not at work, he spends his time enjoying New York's endless cultural offerings with his wife Amanda — and traveling every chance he gets.
.
There was a moment back in 2013 when Geoff got a big appreciative hug from Guillermo Del Toro at the cast and crew screening for
Pacific Rim
. The opportunity to meet, work with, and be recognized for contributions by a personal hero; that was when he knew he had made the right career choice.
Since that time his career has brought him from Oakland, to L.A., to Vancouver, and now NYC, where Geoff has worked on blockbuster feature films (Batman v Superman, Furious 7, Midway, Pacific Rim), award winning episodic television (Game of Thrones, The 100, Once Upon a Time, Snowpiercer), music videos for renowned artists (Dr. Dre, Eminem, Katy Perry, Lady Gaga), and commercials for massive brands, including a few for the Super Bowl (Soda Stream, Fiat/Revolve, Gatorade, NASCAR, and Beats by Dre).
In his off-work hours you'll find Geoff hanging with his dog, exploring the metaverse in VR, or teaching classes in compositing and VFX.
.
New York Style Vanilla Cheesecake
This classic New York-style cheesecake is rich and dense. Follow the cooling directions to prevent the top from cracking.
1 and 1/4 cups sugar, divided
1 and 3/4 cups graham cracker crumbs
1/3 cup butter, melted
3 packages (8 ounces each) cream cheese, softened
1 tablespoon McCormick® All Natural Pure Vanilla Extract
3 eggs
1 cup sour cream
Directions
Preheat oven to 350°F (or to 325°F if using a dark nonstick springform pan). Mix crumbs, 1/4 cup sugar and butter in small bowl. Press evenly into bottom of 9-inch springform pan. Set aside.
Beat cream cheese, remaining 1 cup sugar and vanilla in large bowl with electric mixer on high speed until well blended. Add eggs, 1 at a time, mixing on low speed after each addition just until blended. Gently stir in sour cream. Pour into crust.
Bake 1 hour or until center is almost set. Turn off oven. Leave cheesecake in oven 1 hour. Remove from oven. Cool completely in pan on wire rack.
Refrigerate 4 hours or overnight. Run small knife around sides of pan to loosen crust; remove sides of pan. Store leftover cheesecake in refrigerator.