Sam was born and raised in South Louisiana and was often caught drawing cartoons in class. Life lead him to study business and design at Louisiana State University, and eventually to co-found an ad agency that he later sold. That's where he got a knack for the business side of the arts. His background in illustration and graphic design lead to work as a VFX artist where he worked on projects like Game of Thrones, ,Star Trek Into Darkness,, and Blue Ruin. After transitioning into management as a coordinator he soon partnered with companies like Marvel and Universal Pictures. He worked with Gentle Giant Studios during their acquisition by 3D Systems. More recently he co-founded the Louisiana based production company Fable House where he produced a number of projects like Zombie Sharks, A Deadly Affair, The Parallax Theory, The Long Shadow, and Desolation. His hands-on producer knowledge translates well into delivering exactly what filmmakers need when it comes to visual effects. Sam's credits include visual effects supervising the TV series Paradise Lost for Paramount and on-set supervising NCIS: New Orleans for CBS, producing a number of films for networks like Lifetime and NBC Universal, and commercials for brands like Toyota.
Born and bred in the swamps of southern Louisiana, Visual Effects Supervisor Kolby Kember has always had a fascination with the art of visual storytelling. From a young age, he was rarely seen without a sketchbook or home video camera in his hand. Growing up he surrounded himself with various creative outlets from drawing and painting, to playing music, and eventually became a tattoo artist, before finally making the decision to go to art school. After graduating from Full Sail University in Winter Park, FL, with a bachelors degree in Computer Animation, Kolby moved across the US to work at VFX studios in Los Angles, getting his feet wet in the film industry by contributing to the effects on Captain America, John Carter, Abraham Lincoln: Vampire Hunter, and The Avengers. Since then, Kolby has been involved in the successful completion of major film and television titles such as Night Teeth, Black Lightning, Swamp Thing, The Passage, Scream: the TV Series, Gotham, Santa Jaws, Game of Thrones, Beautiful Creatures, and Star Trek: Into Darkness. Outside of work, Kolby can be found spending time with his family, doodling, directing, and throwing killer Halloween parties. He is easily spotted lurking film sets adorning his trademark mohawk.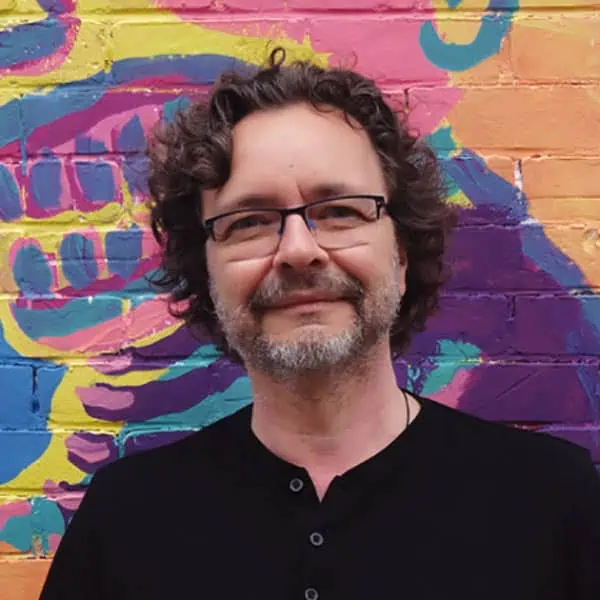 Thomas is an award-winning Visual Effects Supervisor and Producer with over 100 Feature and TV credits to date.
After getting his start as a compositing artist for advertising and music videos in his native Germany, Thomas began to establish himself as a VFX supervisor on local films like "Run Lola Run" and "The Harmonists".
The success of these early projects led to bigger budget European films: "The Legend of 1900", "Enemy at the Gates" and "The Pianist", to name a few.
During this time, Thomas had become a partner and CTO in Germany's "Das Werk". A rapidly expanding VFX and Post Production company with over 700 artists and studios all over Europe.
Following the merger with Roland Emmerich's Culver City based studio "Centropolis Effects", Thomas put down roots in Los Angeles and began his successful second career chapter in the US. Over the next 16 years, Thomas worked on a wide range of titles from the early "Blood and Chocolate" and "The Box", to "2012","Harry Potter" and "Game of Thrones" in the 2010's.
Following Montreal's siren song in 2016, Thomas moved to Canada joining MPC and later Cinesite, to work on films like "Aquaman", "The Mountain between us" and the Elton John Biopic "Rocketman".
After supervising the Netflix series "Tribes of Europa", Thomas joined Crafty Apes as their Head of Studio in Montreal in early 2021.
Thomas is a VES member and former board member of the Montreal VES chapter.
.
CJ grew up in the hills of Kentucky. He found his way to the University of Kentucky where he earned a degree in Psychology. His love of the movies saw him bypass graduate school to pursue a degree in Film and Media Studies at the University of Kansas. From there he made his way to Los Angeles and almost instantly started working in the VFX industry. He worked his way up from Production Assistant, through VFX Coordinating, and eventually into being a VFX Producer for Features, Episodics and Commercials. Over the years CJ has worked on such projects as
X-Men: Days of Future Past, San Andreas, Midnight Special, The Conjuring 2
and
Stranger Things
.
.
Kyle grew up in Tennessee where his training began at the multi-Emmy award winning television and theatrical program at Germantown High School. While Studying at Ole Miss he founded a media company that created online content for the New Orleans Saints as well as a variety of cooking shows and music videos. Shortly after graduating college he moved to Los Angeles and began his career in VFX working as a coordinator, PM, and eventually a VFX Producer More recently Kyle is a partner and executive producer at Silver Spoon Creative based in Atlanta where it's not uncommon to find him running sets for music videos and branded content on weekends.
.