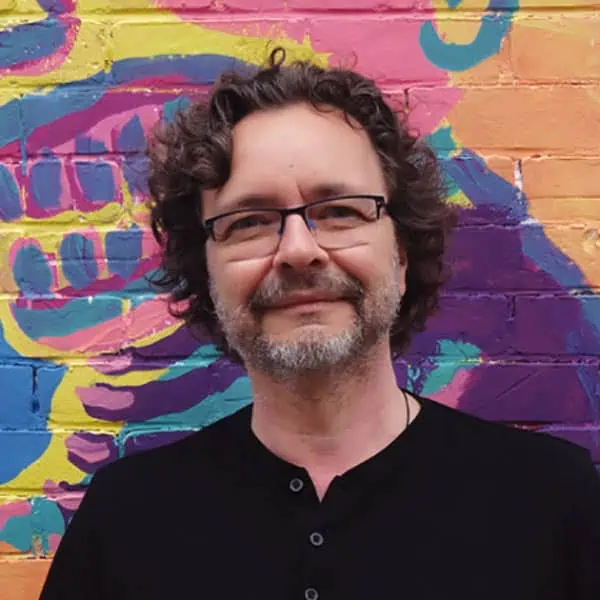 Thomas is an award-winning Visual Effects Supervisor and Producer with over 100 Feature and TV credits to date.
After getting his start as a compositing artist for advertising and music videos in his native Germany, Thomas began to establish himself as a VFX supervisor on local films like "Run Lola Run" and "The Harmonists".
The success of these early projects led to bigger budget European films: "The Legend of 1900", "Enemy at the Gates" and "The Pianist", to name a few.
During this time, Thomas had become a partner and CTO in Germany's "Das Werk". A rapidly expanding VFX and Post Production company with over 700 artists and studios all over Europe.
Following the merger with Roland Emmerich's Culver City based studio "Centropolis Effects", Thomas put down roots in Los Angeles and began his successful second career chapter in the US. Over the next 16 years, Thomas worked on a wide range of titles from the early "Blood and Chocolate" and "The Box", to "2012","Harry Potter" and "Game of Thrones" in the 2010's.
Following Montreal's siren song in 2016, Thomas moved to Canada joining MPC and later Cinesite, to work on films like "Aquaman", "The Mountain between us" and the Elton John Biopic "Rocketman".
After supervising the Netflix series "Tribes of Europa", Thomas joined Crafty Apes as their Head of Studio in Montreal in early 2021.
Thomas is a VES member and former board member of the Montreal VES chapter.
.
"Isabelle is known to be a jack-of-all-trades, including massage therapy, librarian, Production Director for events and live shows. After 2 years at a local TV station producing and developing original Content, it was clear she had found her bliss in the media sector.
Her journey into VFX started in 2017 at MPC MTL in the FX department as a Senior Department Coordinator. Over the past 5 years, she moved from Senior coordinator to Production Manager in small and big studios, working on various titles including Ghost in the Shell, Anna, Noelle, Locke & Key. Agile Leader and Agent of Change, she now has joined Crafty Apes Montreal studio entering a new chapter on her journey as Junior VFX Producer."
.
Remy knew early on what he wanted to be when he grew up. His passion started at 12 years old learning CGI and programming in France. He had his break into the industry fresh out of 3D school landing his first job at BUF Paris in Visual Effects. His thirst for knowledge propelled him to master every step of the VFX pipeline at a professional level. Strong of his global understanding of the pipeline and experience, he had the opportunity to quickly evolve as a sequence lead and then as a VFX supervisor.
Over the course of his foray into VFX; his focus shifted to the CG part of the pipeline as a CG supervisor tackling bigger and more complex shows. He kept sharpening his mind and eyes until he was ready to take on a new challenge and joined Crafty Apes Montreal as a VFX supervisor. Remy's work includes credits on: Thor, Allegiant, the docuseries Cosmos, more recently Ad Astra, For All Mankind and Loki. Outside of work, Remy embraced his biggest challenge to date: raising his son while trying to get some sleep.
.
Miraculous Canadian Sugar Pie
The lovely regional specialty is truly miraculous. This version of sugar pie forms its own yummy crust, which is distinctively different and a tasty treat on its own! One-bowl easy and prepared in less than 10 minutes! A little slice of Quebecois heaven awaits!
This recipe is courtesy of allrecipes.
2 cups brown sugar
¼ cup butter, softened
2 eggs
1 teaspoon vanilla extract
1 teaspoon salt
½ cup all-purpose flour
1 ½ cups milk
Directions
Preheat oven to 350 degrees F (175 degrees C). Grease a 9-inch pie dish.
Place the brown sugar and butter in a mixing bowl, and beat them together with an electric mixer until creamy and very well combined, without lumps. Beat in eggs, one at a time, incorporating the first egg before adding the next one. Add the vanilla extract and salt; beat the flour in, a little at a time, and then the milk, making a creamy batter. Pour the batter into the prepared pie dish.
Bake in the preheated oven for 35 minutes; remove pie, and cover the rim with aluminum foil to prevent burning. Return to oven, and bake until the middle sets and the top forms a crusty layer, about 15 more minutes. Let the pie cool to room temperature, then refrigerate for at least 1 hour before serving.